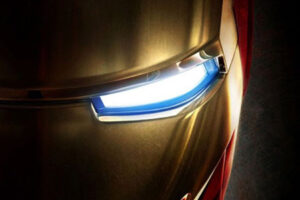 I finally got around to seeing Iron Man at the 3 Dollar theater. I wanted to see it before it came out on DVD, and I do think that It was worth it.
I am not as familiar with the origins of Iron Man as I am with other comics, but fortunately the movie did not require any fore-knowledge to be enjoyable. I'm sure die-hard fans caught things which I did not, but that's to be expected. The visual effects were pretty dang good, and it had some good one liners. I also thought that the casting was well done.
The story built from Iron Man's beginnings and continued to build through the end. After all the build up of how he becomes Iron Man, there wasn't much time in the movie where he was Iron Man. He fights the Iron Monger, which is a good action sequence, but not too long. I'm looking forward to a movie where we get to see him in action for a longer amount of time.
Overall, it was a good movie, and I was entertained. I can't wait to see the sequel.